Introduction
Name: Bach khoa Cyber Security Center (BKCS)
Director: Assoc. Prof. Tran Quang Duc
Vice Director: M.S. Bui Trong Tung
Address: Room 405, B1 Building, Hanoi Univesiry of Science and Technology
Email: bkcs@hust.edu.vn
Website: bkcs.hust.edu.vn
In the development trend of the fourth technology revolution, the blossom of mobile devices, cloud computing, storage technology, artificial intelligence and big data processing has been changing information technology approaching method, as well as technology applications, but also create new risks related to safety and security. Warnings about organized attacks, industrial espionage, and cyberwar are becoming increasingly significant. Administrative reform, e-government will not be implemented if information security is not guaranteed. Businesses also cannot operate if their information systems are threatened and vandalized.
Hanoi University of Science and Technology has always been a leading technical university of Vietnamese education. The field of cybersecurity has also been focused by the University with the establishment of the Information Security Center (Bach Khoa Cyber ​​Security Center) under the Decision No. 3148/QD-DHBK-TCCB dated December 18, 2015.
Missions
Organizing research and implementation of scientific research projects related to basic issues about scanning for system vulnerabilities, detecting system weaknesses, methods of detecting and preventing intrusion to system, evaluating and testing safety of information systems, security for communication infrastructure and new generation networks, digital rights protection.

Consulting, selecting and mastering technology and solutions for information security, upgrading and improving to suit application conditions in Vietnam.

Transferring new technology to industrial facilities in order to develop information security application and services. Support and consult state agencies and regional organizations in the development of national standards and regulations and the application of information security procedures according to ISO27001 and ISO27005 international standards.

Establishing projects cooperate with domestic and foreign universities, research institutes in developing studies and training content in information security field.

Participating in supporting university training to develop science and technology abilities for students, directly taking part in training and carrying out research tasks on master and doctoral thesis.

Focus on attracting resources and developing capacity on information security of school staffs, institutes, research centers and industrial establishments.
The operation apparatus of the Information Security Center is organized neatly. The center runs under the model of open laboratory which is a gathering of highly qualified scientists from specialized research institutes of Hanoi University of Science and Technology, which is responsible for creating a bridge to link between the University and prestigious research and training facilities in the world.
Achievements
The Second prize of Vietnamese Talent 2019 in IT field with the product "Total security solution for security camera system"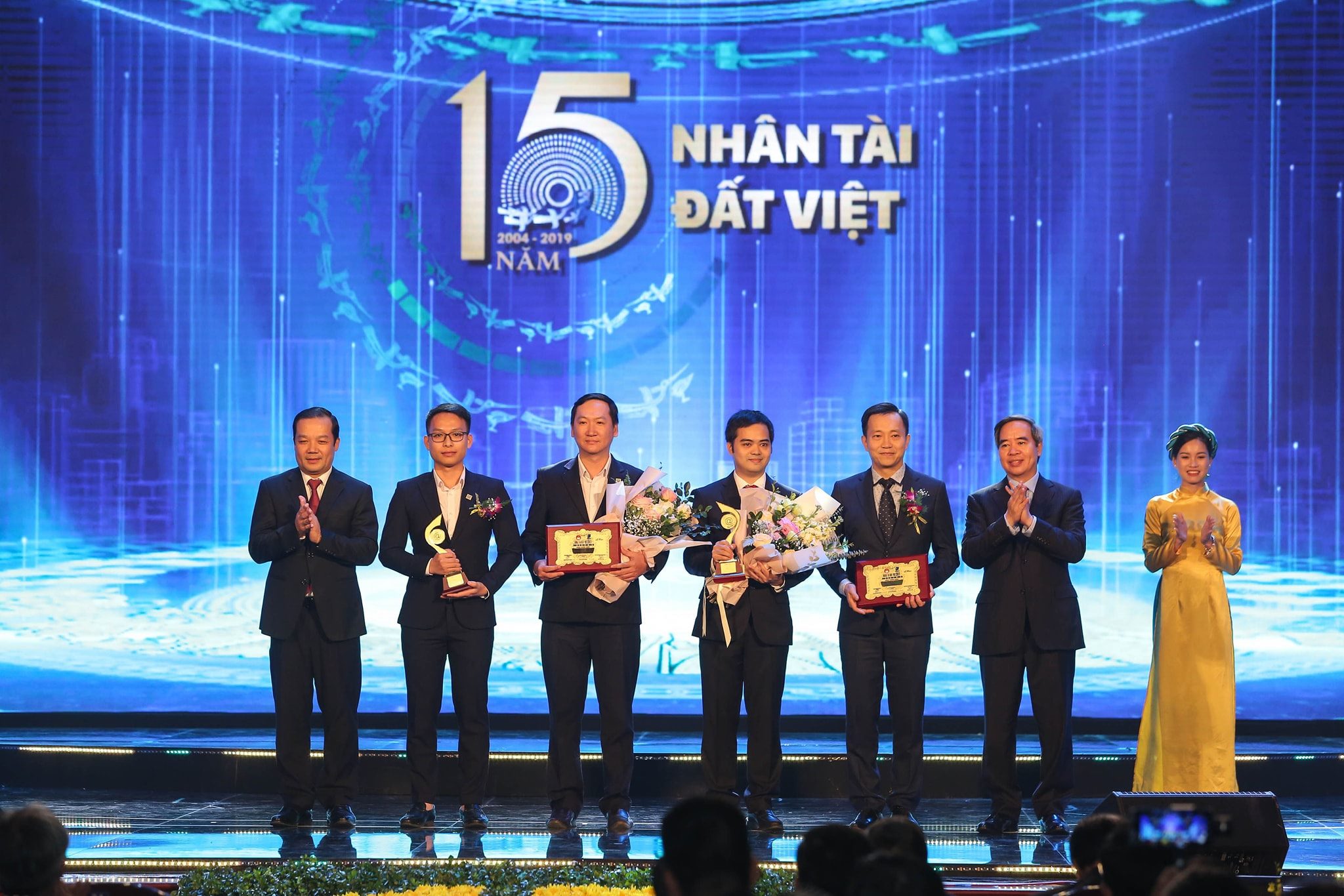 Dr. Tran Quang Duc received the Second Prize Vietnamese Talent 2019, on behalf of the research team