In addition to cooperating with national and international universities and research institute, School of Information and Communication Technology also builds a wide partner network with leading IT corporations and companies in Vietnam and over the world, in order to search for opportunities to improve training quality, aiming to meet the needs of not only Vietnam's labor market, but also the international labor market. Moreover, business cooperation also brings scientists of the School closer to practical problems, as well as facilitates technology transfer and innovation activities such as startups and spinoffs.
Currently, through the new Innovation Center, the Institute has established a Business Network with more than 200 members who are leading information and communication technology companies in Vietnam. Currently, the Institute's support network is effective in:
Providing business internship opportunities for students;

Supporting in soft skills training, foreign language training,

Cooperating in scientific research and technology transfer,

Sponsoring scholarships and funding for training activities and scientific research of students.
In 2019, the Institute also put into operation an Enterprise Collaborative Management System, in which the division of enterprise practice has proven to be a very effective tool in:
Helping students quickly find relevant internship businesses,

Helping businesses with information about their capabilities and needs for internships,

Helping businesses seek cooperation with the School's scientists in providing guidance on graduation projects for students,

Tripartite collaboration: The school, businesses, and students evaluate the effectiveness of internships, which is an important ground for improving the performance of key technical training, as well as identifying strengths and weaknesses of each student and student course; therefore, having appropriate training plans,

Helping the School to assign effective internships based on competence of the business, as well as the evaluation of students and the School after each internship.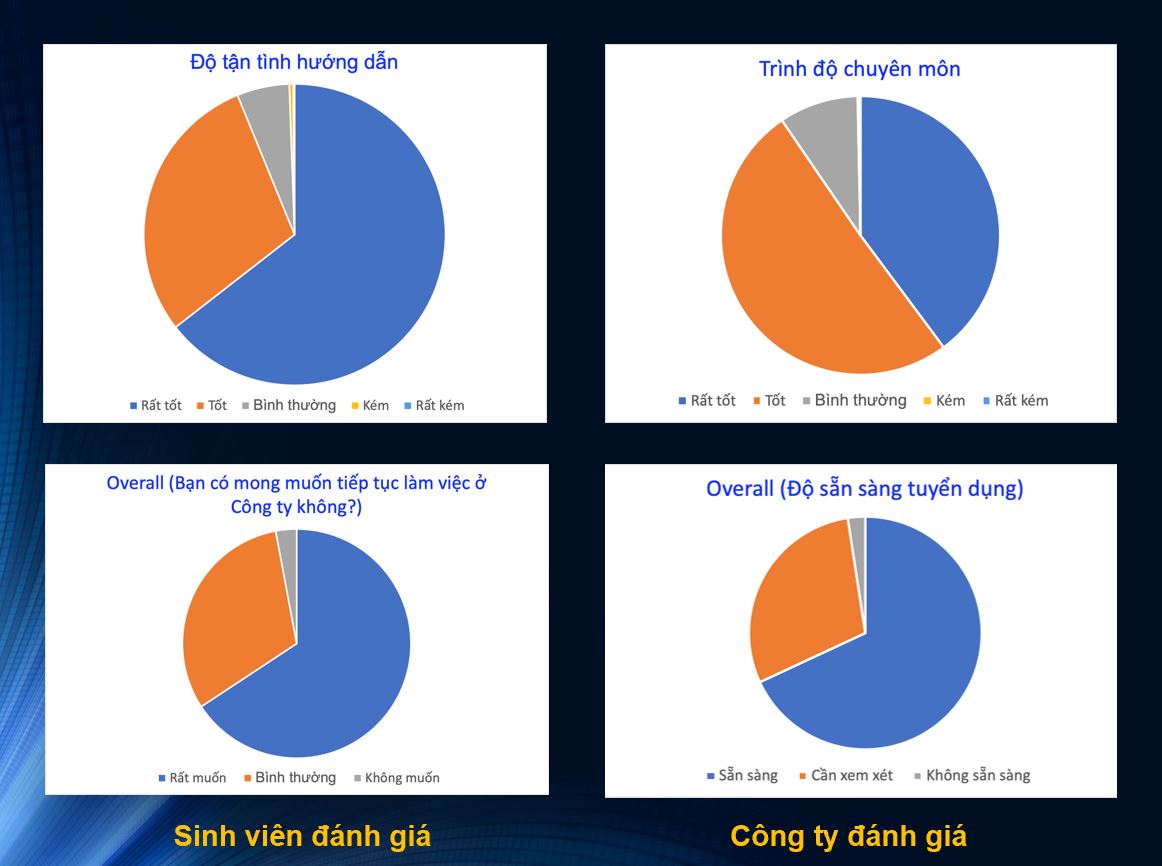 Student assessments between students and the companies after each internship
Every year, to facilitate cooperation between the School and businesses in the business network, thereby keeping up to date with information on the needs of human resources, as well as labor market trends in the Information and Communication Technology, the School organizes the "Year-End Meeting", gathering all businesses in the network. Information and data about the institute's activities during the year were also shared with business partners; therefore, enterprises could grasp the School's operations, key areas of work, as well as collaboration opportunities.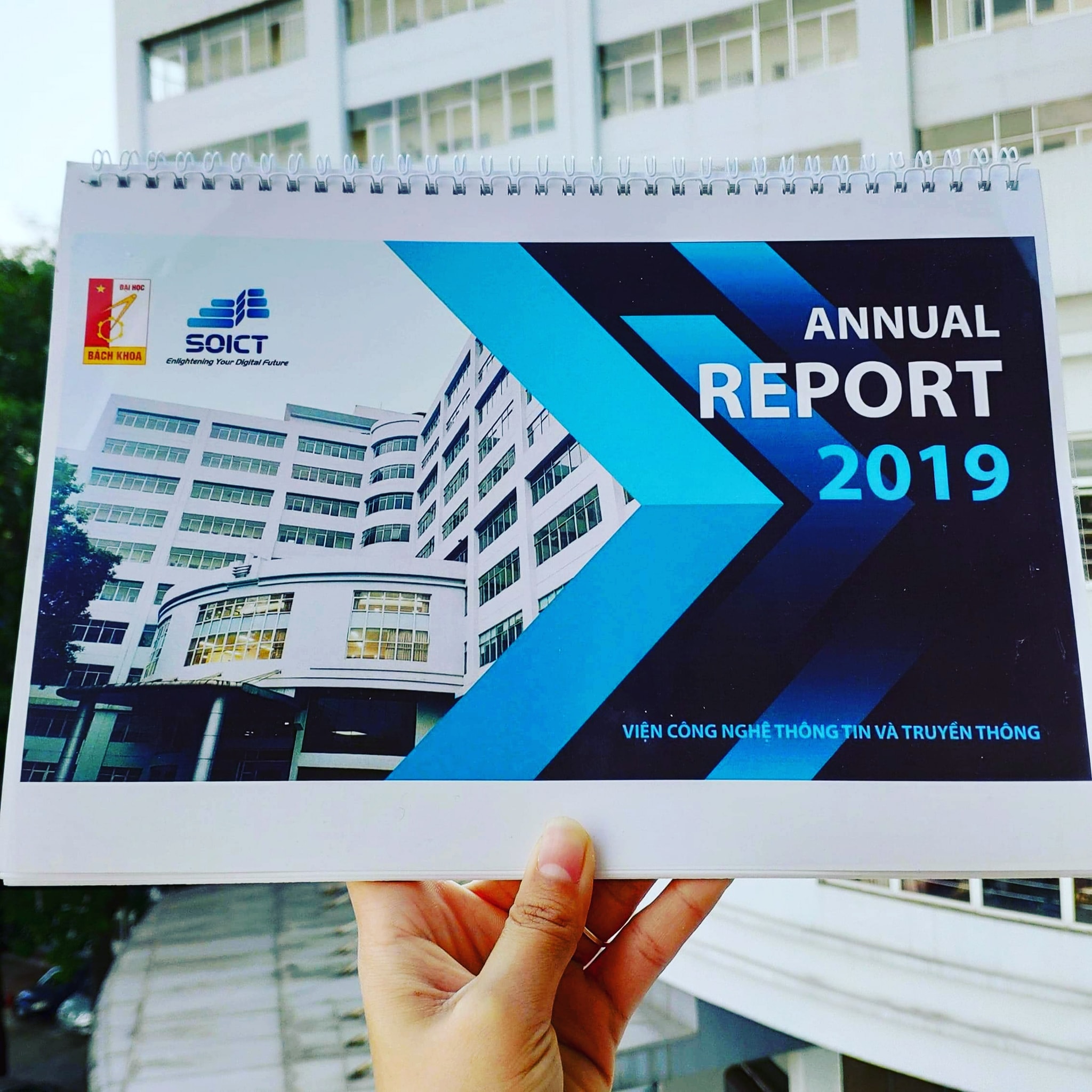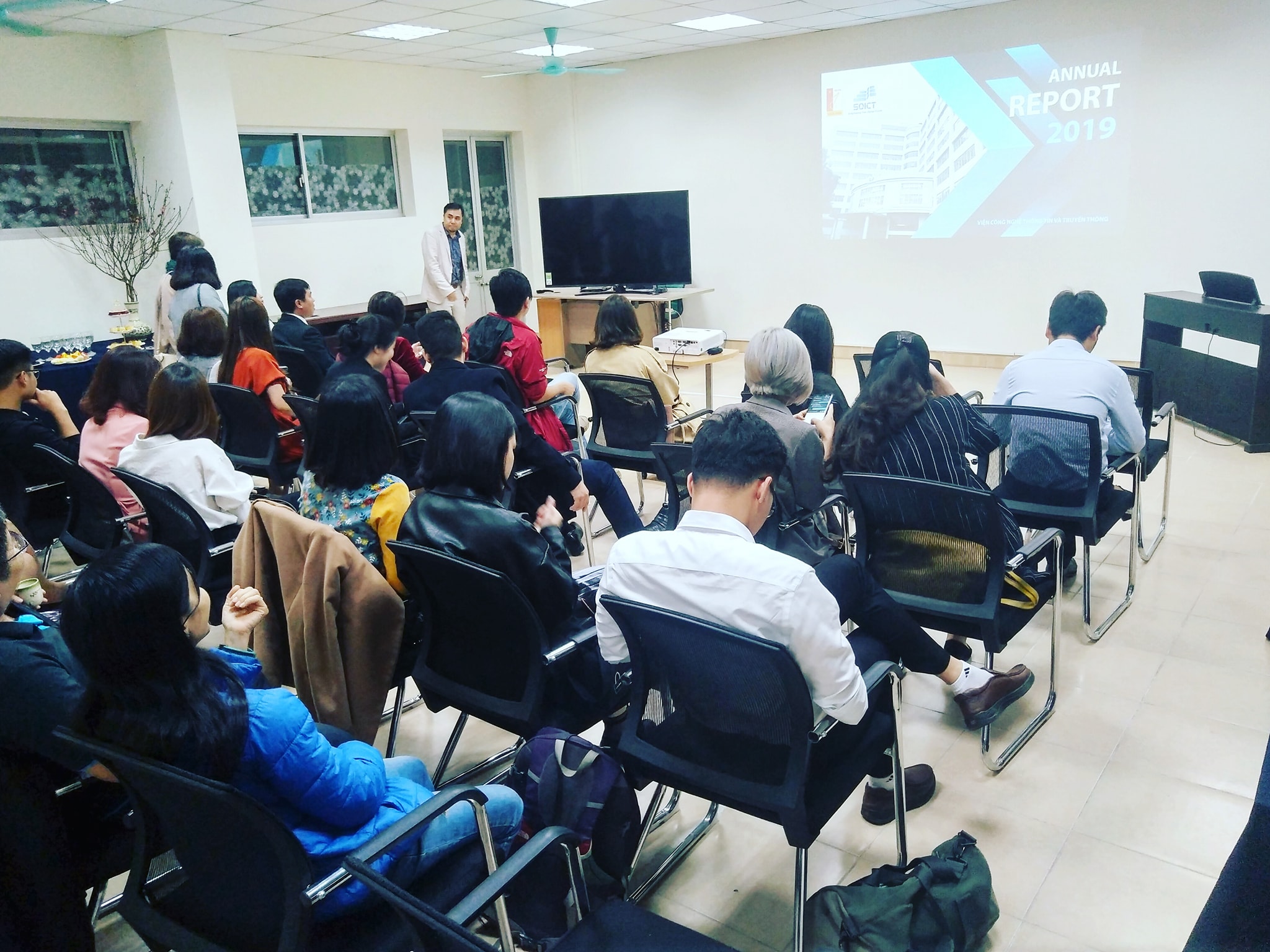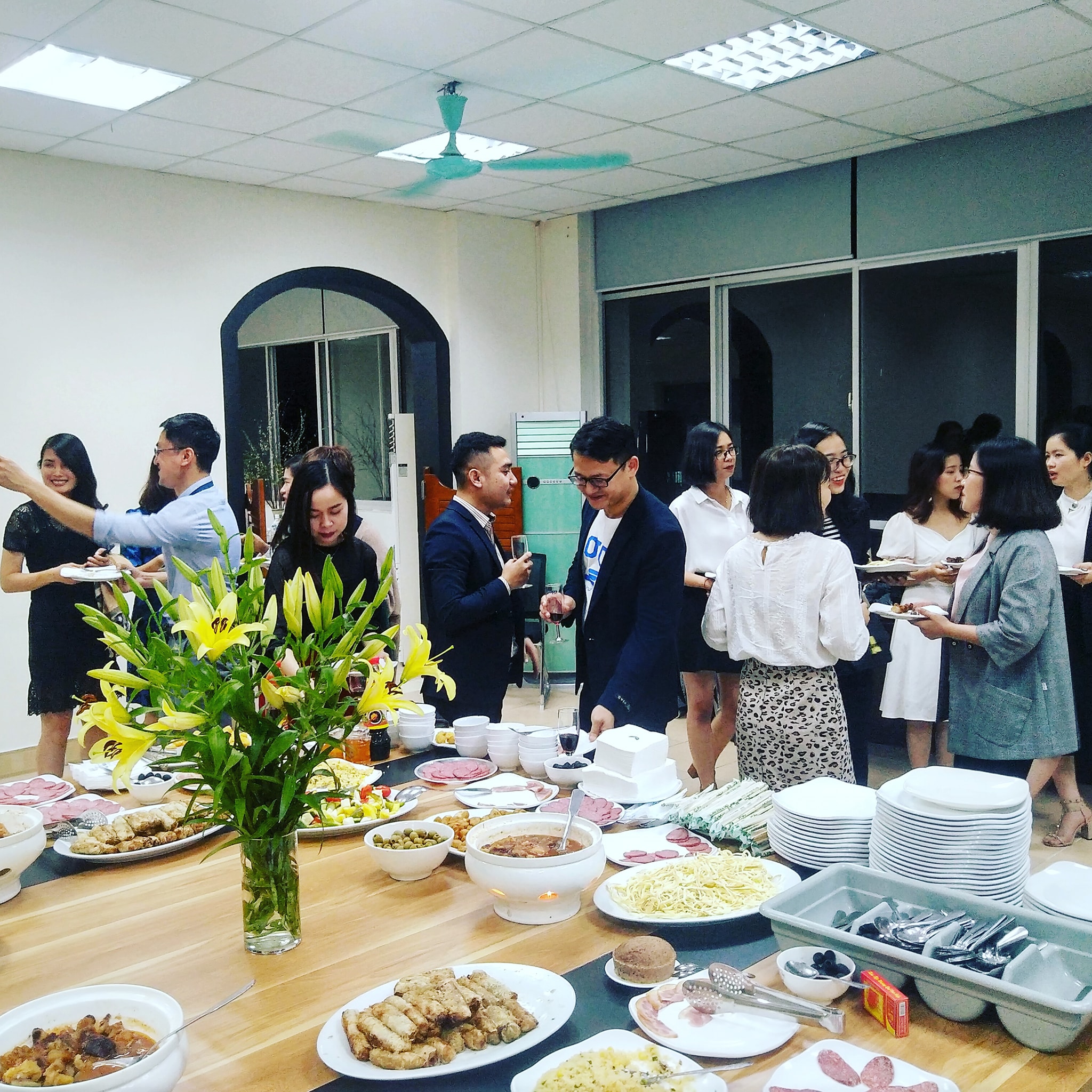 The School also has a strong cooperation with Samsung Vietnam (via the Mobile Research and Development Center – SVMC). By this, every year SVMC supports the School in the development of training programs, internships, teaching, investment in laboratory facilities, as well as research cooperation.
The School also develops close partnership with IBM Vietnam in improving training programs, assisting students in accessing advanced technologies and being ready to enter a competitive international labor market. In 2019, the Institute and IBM Vietnam collaborated to implement the project: "New Collar and Skills Accelerator" which emphasizes the development of human resources in the field of data science and artificial intelligence.
The School has also signed a cooperation agreement with DuDu IT of Korea to implement a project on human resource development in the field of Cyber Security, a project sponsored by KOICA IBS. Within the framework of the project, the Korean will transfer facilities and materials, as well as training experts to deploy training high quality human resources in this important and urgent field of ICTs (details on the University's website).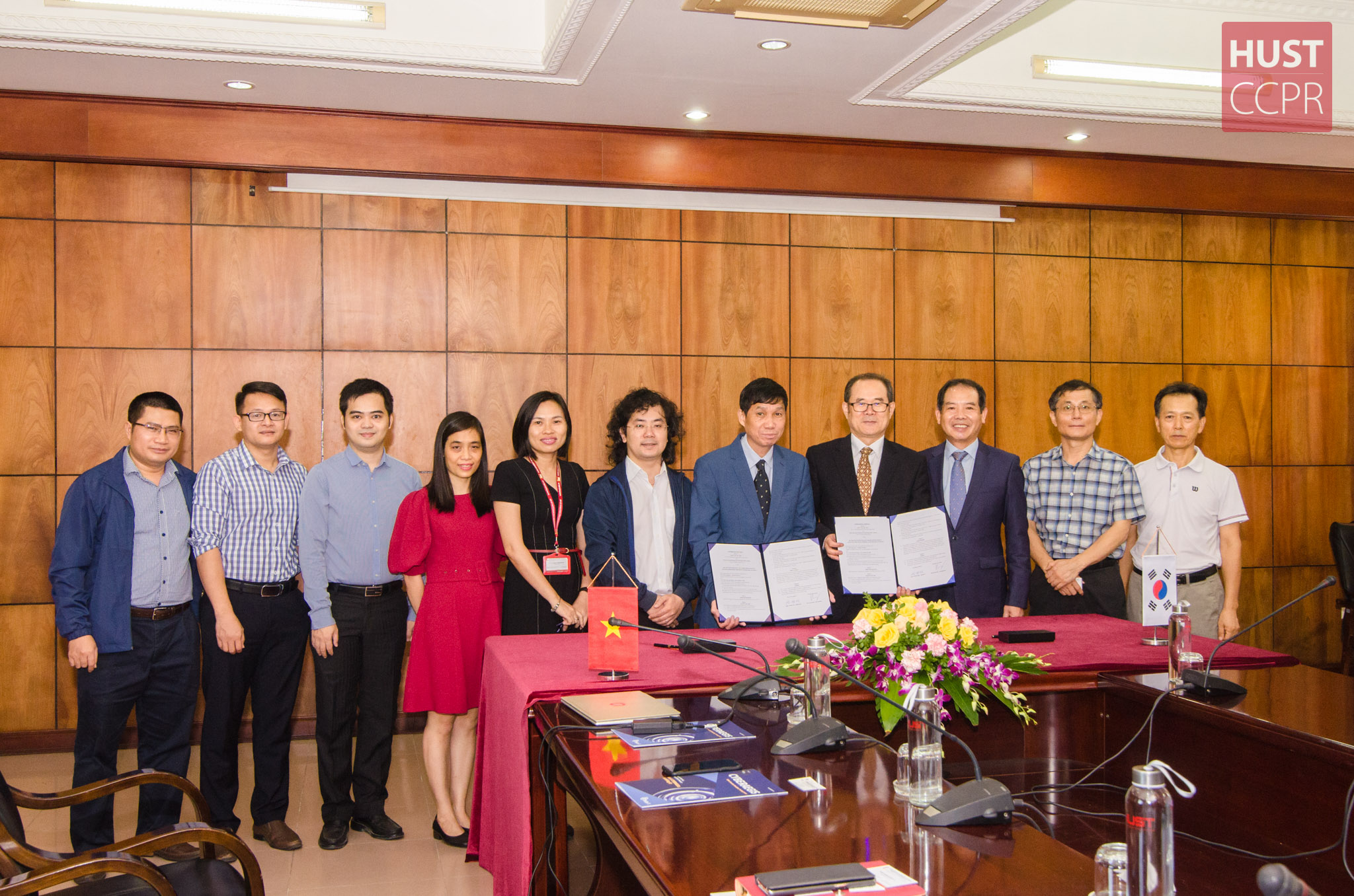 The School of Information and Communication Technology is also exchanging and promoting cooperation activities with potential partners such as Amazon Web Services, Bao Viet Group, Vietnam Road Administration, etc. to implement training and research activities, as well as transfer high-end technology.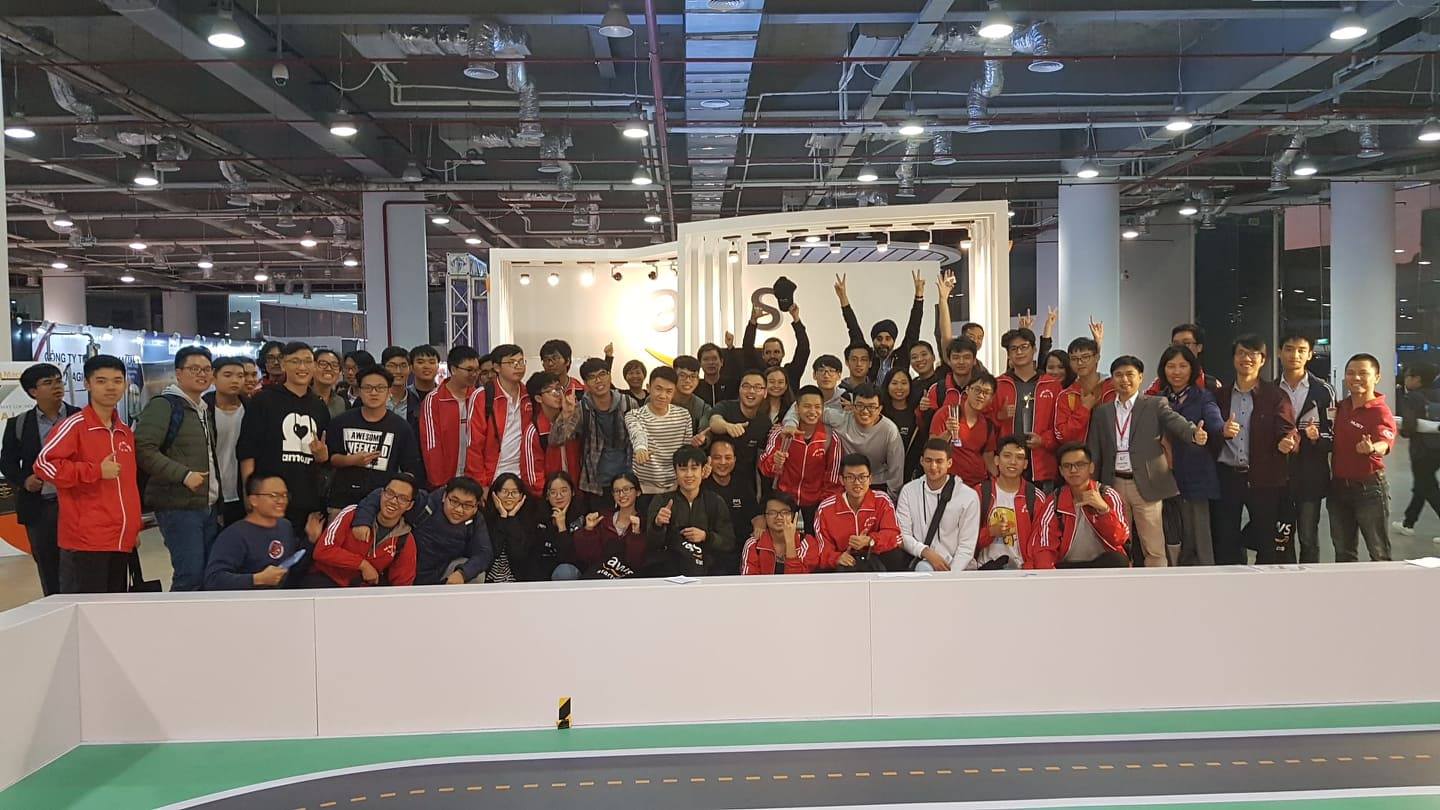 Amazon Web Services sponsors the Elitech Program for Data Science and Artificial Intelligence to participate in the Deep Racer Contest (using AI in racing control) in Techfest 2019.