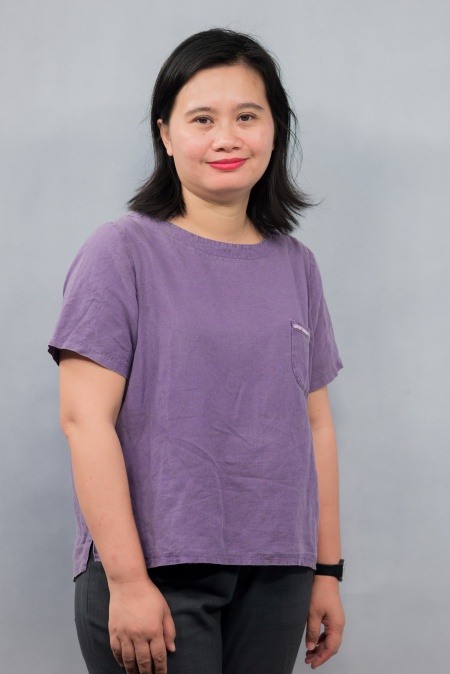 Vu Tuyet Trinh
Lecturer, Department Of Computer Science
Ph.D. in Computer Science, Grenoble Institute of Technology (Grenoble INP), France, 2005
Master in Information Technology, IFI, Vietnam, 2000
Engineer in Informatics, Faculty of Information Technology, Hanoi University of Technology, Vietnam, 1997
Email: trinhvt@soict.hust.edu.vn
Web: 
Data management and analysis
Distributed Systems
Integration
Adaptive systems
Personalization
Spatial and temporal data processing
Data and Service integration
Privacy in Information System
Internet of thing
VU Tuyet Trinh is lecturer in Department of Information Systems, School of Information and Communication Technology, Hanoi University of Science and Technology.
Her R&D interests include database, integration, personalized systems, management and analysis of data from heterogeneous and distributed sources, spatial and temporal data. She is (co-)author of scientific papers, reviewer for national and international scientific conferences, and journals, member of DASFAA committee. She has participated in several international and national R&D projects such as MEDIAGRID (in ACI-GRID), CCIPX, bilateral projects, KC01, Ministry of Education and Training projects, Hanoi University of Science and Technology projects.
Manh Truong Dang, Anh Vu Luong, Tuyet-Trinh Vu, Quoc Viet Hung Nguyen, Tien Thanh Nguyen, Bela Stantic. An Ensemble System with Random Projection and Dynamic Ensemble Selection. 10th Asian Conference on on Intelligent Information and Database Systems (ACIIDS), 2018, 576-586, ISBN 978-3-319-75416-1
Nguyen, Binh Minh; Hoang, Quoc Hong-Nhat; Hluchý, Ladislav; Vu, Tuyet Trinh and Le, Hieu. Multiple Peer Chor`d Rings Approach for Device Discovery in IoT Environment. In Procedia Computer Science , Elsevier, 14th International Conference on Mobile Systems and Pervasive Computing (MobiSPC), Leuven, 2017, vol. 110, p.125-134, ISSN 1877-0509.
Nguyen, Binh Minh and Vu, Tuyet Trinh. An Approach to Integration and Interoperability in IoT Cloud Resources. In proceeding of Regional Conference on Computer and Information Engineering 2016 (RCCIE), Yangon, 2016, p. 176-180, ISBN 978-99971-0-231-7
Quang-Duong Ha, Tuyet-Trinh Vu. Using cache for Optimizing top-k query in distributed environment. ISIPS 2015
Master courses

Advanced Databases
Geographical Information Systems
Cơ sở dữ liệu nâng cao
Hệ thống thông tin địa lý

Undergraduate courses