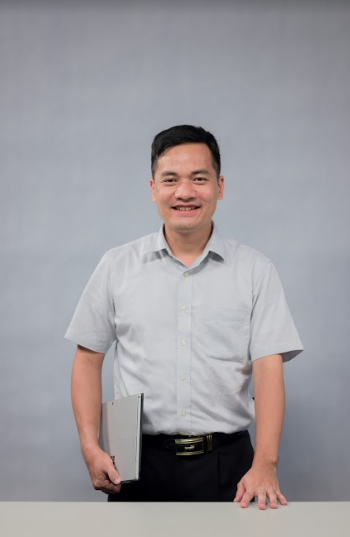 Nguyen Duc Toan
Lecturer, Department Of Computer Engineering
Ph.D. (Computer Science, Shibaura Institute of Technology, Japan, 2017)
M.S. (Electronic and Telecommunication, Hanoi University of Science and Technology, Vietnam, 2006)
B.S. (Electronic and Telecommunication, Hanoi University of Science and Technology, Vietnam, 2004)
Email: toannd@soict.hust.edu.vn
Web:  
Software-defined networking (SDN)
Network performance measurement
Network intelligent
Sustainable communication networks
SDN: Vertical handover, AI controller
Congestion control, packet loss
Traffic classification, application requirement recognition
Failover, proactive routing
Nguyen Duc Toan received his B.S. and M.S. from Hanoi University of Science and Technology in Vienam in 2004 and 2006, respectively. He got his Ph.D. in Computer Science in 2017 from Shibaura Institute of Technology in Japan. His current research interests include software-defined networking, network performance measurement, network intelligent and sustainable communication networks. Nguyen Duc Toan is currently working at the Department of Data Communications and Computer Networks at the School of Information and Communication Technology (SoICT), Hanoi University of Sience and Technology (HUST).
Toan Nguyen Duc, and Eiji Kamioka, "esVHO: Energy Saving Vertical Handover Extension for Local SDN in non-Interconnected Environment," IEICE Special Section: Network Virtualization, Network Softwarization and Fusion Platform of Computing and Networking, Vol.E100-B, No.11, Nov.2017
Nguyen-Duc and E. Kamioka, "A selfadaptive and energy-efficient wireless multi-hop network," in 2016 22nd Asia-Pacific Conference on Communications (APCC), 2016, pp. 296–301.
Nguyen-Duc, T.; Kamioka, E. An SDN Approach for an Energy Efficient Heterogeneous Communication Network in Disaster Scenarios. Int. J. Wirel. Mob. Netw. 2016, 8, 1
Toan Nguyen-Duc and Eiji Kamioka. An energy-e‑cient mobile-controlled vertical handover management for real time services. Journal of Computer and Communications, 4(17):59, 2016.
Nguyen-Duc and E. Kamioka, "Feasibility of SDN-based vertical handover between bluetooth and Wi-Fi," in 2015 International Conference on Communications, Management and Telecommunications (ComManTel), 2015, pp. 24–29
Nguyen-Duc T, Kamioka E. An extended SDN controller for handover in heterogeneous wireless network[C]. The Asia- Pacific Conference on Communications, 2015.
Nguyen-Duc, H. Tran-Viet, K. Nguyen, Q. T. Minh, S. H. Ngo, and S. Yamada. Investigating the Performance of Link Aggregation on OpenFlow Switches. In Testbeds and Research Infrastructure: Development of Networks and Communities, pages 194–202. Springer, 2014.
Mwambe, O. , Nathan, S. , Nguyen-Duc, T. and Kamioka, E. (2018) FFCDH: Solution to Enable Face-to-Face Conversation between Deaf and Hearing People. Journal of Computer and Communications, 6, 1-14. doi: 10.4236/jcc.2018.65001
IT3080 Computer Networks
IT1110 Introduction to Informatics 
IT4601 Network and Communication Equipments