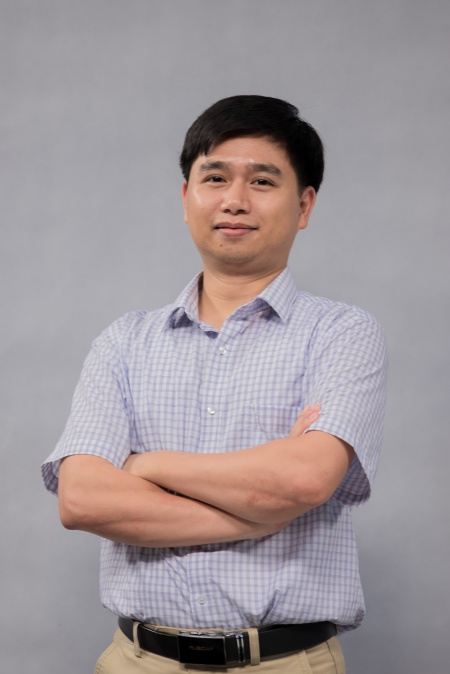 Ngo Lam Trung
Deputy Head, Department Of Computer Engineering
Ph.D. (Computer Engineering, Shibaura Institute of Technology, 2012)
Eng. (Computer Engineering, Hanoi University of Science and Technology)
Email: trungnl@soict.hust.edu.vn; trung.ngolam@hust.edu.vn
Web:
Embedded systems and IoT
Mobile robots
Smart Embedded Systems
Real time systems
Mobile robot path planning
Ngo Lam Trung received Engineering degree from Faculty of Information Technology, Hanoi University of Science and Technology (HUST) in 2006, and PhD degrees from Shibaura Institute of Technology (SIT) in 2012. He worked as a research assistant at the Ubiquitous Robot Technology Research Center, SIT during 2010-2012. He was an invited researcher at the Laboratory of Human-Robot Interaction laboratory, SIT during 2012-2014. Currently, he is with the Computer Systems Laboratory, HUST. His research interests include mobile robots, embedded systems and IoT.
Nguyen Thi Thanh, N.; Nguyen Kim, K.; Ngo Hong, S.; Ngo Lam, T. Entropy Correlation and Its Impacts on Data Aggregation in a Wireless Sensor Network. Sensors 2018, 18, 3118.
Hai Van Pham, Trung Ngo Lam (2018) 'A New Method Using Knowledge Reasoning Techniques for Improving Robot Performance in Coverage Path Planning', International Journal of Computer Applications in Technology, 2019 Vol.60 No.1, pp.57 – 64.
Haeyeon Lee, Trung Ngo Lam, Makoto Mizukawa, [Japanese] Human-robot interaction based on common sense and multiple evaluation criteria. Patent published Mar 2011.
IT3030: Computer Architecture
IT4210: Embedded Systems
IT4785: Mobile Programming