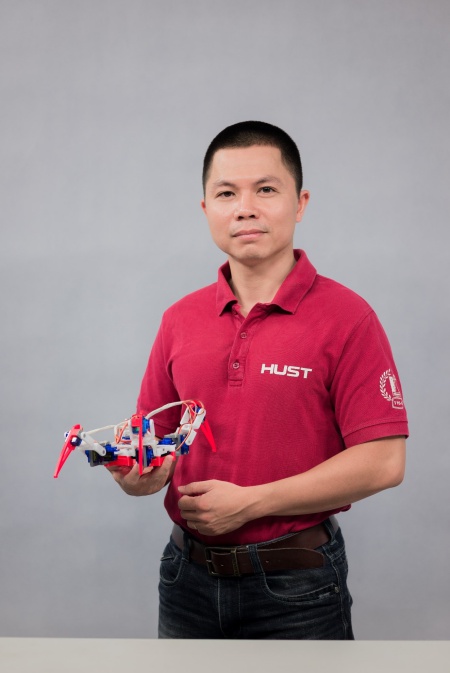 Nguyen Duc Tien
Lecturer, Department Of Computer Engineering
MSc. (Hanoi University of Science and Technology, 2007)
B.S. (Hanoi University of Science and Technology, 2005)
Email: tiennd@soict.hust.edu.vn, tien.nguyenduc@hust.edu.vn
Web: 
Computer Architecture
Voice processing
Embedded system, IoT
Vietnamese speech processing
Computer network and firewall
Hardware-Software co-design
Duc-Tien Nguyen is a MSc lecturer of Computer Engineering Department, Information Technology at the School of Information and Communication Technology, Hanoi University of Science and Technology. Worked for some IT companies to develop embedded products, surveillance and control software's, multimedia broadcast system, focused on software and computer network for enterprises and industrial zone, played roles from senior engineer to project manager, from staff to C-level. At the university, the main research areas are computer architecture, voice processing.
IT1110: Introduction to Computer Science 
IT2000: Introduction to ICT 
IT3280: Assembly Language and Computer Architecture Lab
IT3030: Computer Architecture
IT4240: Project Management
IT4250: IC design